Mobile & Web Applications
Enhance your business by developing state-of-the-art intuitive multi-experience mobile apps that meet the needs of both your business and your customers. We help companies design and develop exceptional mobile apps across diverse market verticals by keeping customer needs at the development center. 
With over a decade-plus of experience in creating websites our team ensures that you have an edge over your competitors.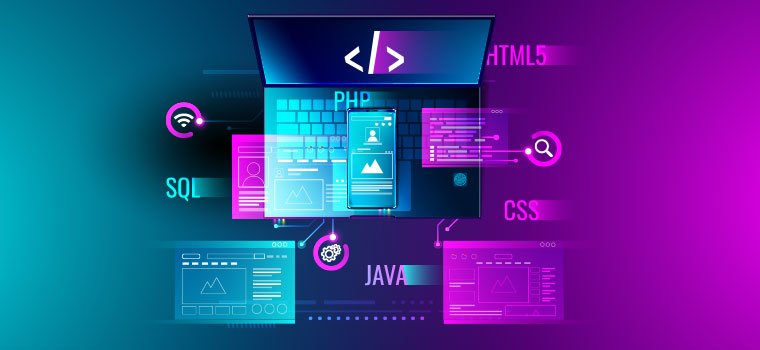 Our IoT consulting and development services
We build native apps which are specifically for the device's operating system that your users are using. Our team helps organizations implement digital engineering goals by providing a  rich, consistent experience for their consumers across all digital channels.  
We help you transform your app ideas into cutting-edge and secure apps and provide mobility solutions that are well-adapted to your business needs. 
iOS Development Services 
Our team helps bring your iOS app idea to life by designing and building an attractive, feature-rich, easy-to-use, engaging, and intuitive UI. 
Android Development Services 
We provide strong comprehensive solutions with our Android app development services whether it's for a smartphone, wearable, or television.  
Our team has a highly skilled workforce with decades of experience in hybrid mobile application development. We build top-notch applications with high deployment speeds and better UI/UX. 
Our team has experience creating cross-platform and hybrid apps for a variety of industries. 
Titanium App Development 
Our Titanium app developers have extensive experience in building robust and reliable hybrid applications to empower your business. 
Hybrid App design and development 
We offer robust design and development services for iOS, Android, and Windows devices using the latest technologies and integrate them with several frameworks.
Cross Platform Mobile App
We help build cross-platform apps that work across devices and a range of operating systems with no friction. We create business models and applications that suit both your budget and timeline. 
Our team helps in creating multi-platform apps that are scalable and easy to use which help businesses serve a large audience in a cost-effective way. 
AI-based Mobile Apps 
We help build AI-based Mobile apps that are intelligent, responsive, and thoughtful in order to enhance your business ideas. 
Wearable Apps 
We explore the new realm of possibilities with wearable app development services. Wearable apps help clients become more agile and adaptive. 
Cross-platform UI/UX Design services
Our experienced team of UI/UX designers will help in developing an interactive,  personalized, and flexible application and also ensure function and feasibility remain intact.
Our creative and dedicated team of progressive web application developers helps in crafting delightfully designed and immersive applications for high growth.
We help you take your business to the next level and expand your reach. 
Our solutions are tailored to bring feature-rich apps that meet your business needs and enhance user experience. 
Progressive web design and development
Our dedicated team of professionals helps you design and build an app that gives an enriching and immersive experience to your users across all platforms and browsers. 
Responsive web app design 
Our designers help you address the underlying challenges with traditional applications to progressively enhance them with PWA. 
Secure data migration
While migrating to PWA our team ensures there is no loss of data or any impact on your online presence by deploying safe and secure data transfer practices. 
Web Design and Development
Our highly skilled and experienced team of designers and developers help you design and build user-friendly and mobile-friendly web interfaces to ensure a smooth experience for users across all devices.
We help you streamline your ideas by analyzing market trends and making better decisions. Our team will understand your requirements and advise you on the most suitable platform  according to your business needs. We have teams that are skilled in: 
Node.JS Development

Angular JS Development

React JS Development

Python Development